UPDATE-September 2017: Due to our recent move, our soap quantities are very limited. The soaps listed below are our most popular and will be available for November 2017 orders! Check back for available scents!
Goats' Milk Soaps are found to be gentle on the skin and may even relieve some minor symptoms of skin irritations.  All soaps are made with sustainably harvested ingredients, and may include Coconut Oil, Palm Oil & Olive Oil.  Other ingredients will be listed in the descriptions.  All soaps are $5.00 per bar, approximate weight of each is 4 oz.  Packaged in an organza gift bag.  Shipping is determined at checkout.
Unscented
No fragrance oils are added to this soap.
$5.00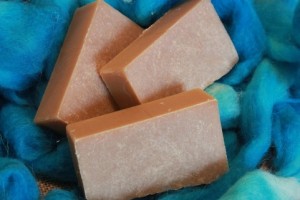 Rainforest
A fresh, gentle, scent reminiscent of a recent rainfall. Makes a nice lather!
$5.00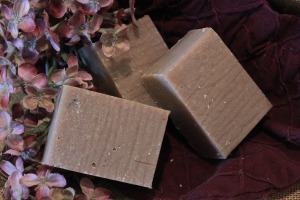 Lilac-Available November 2017
Favorite scents from summertime, walking through the country garden...
$5.00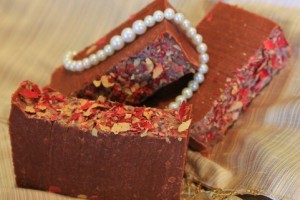 Kiss Me Now - Limited quantities available now
A sensual scent; includes hints of plum, raspberry, vanilla bean, light musk, and some sweet sugary cotton candy....
(not edible!)
$5.00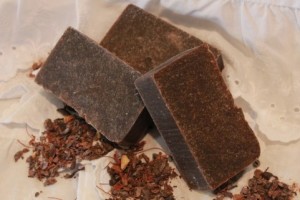 Sweet Vanilla Chai - Limited quantities available now
Vanilla Beans give this a familiar scent, blended with the light spiciness of your favorite cup of Chai tea
$5.00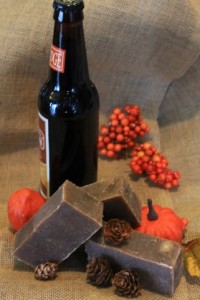 Pumpkin Lager!!-limited time only
Great scent for the guys, but not overpowering. Bubbly lather with hints of Pumpkin Pie spices.
$5.00
Lavendar-Available November 2017
Lavendar buds accompany soft scents of lavendar with a hint of color.
$5.00